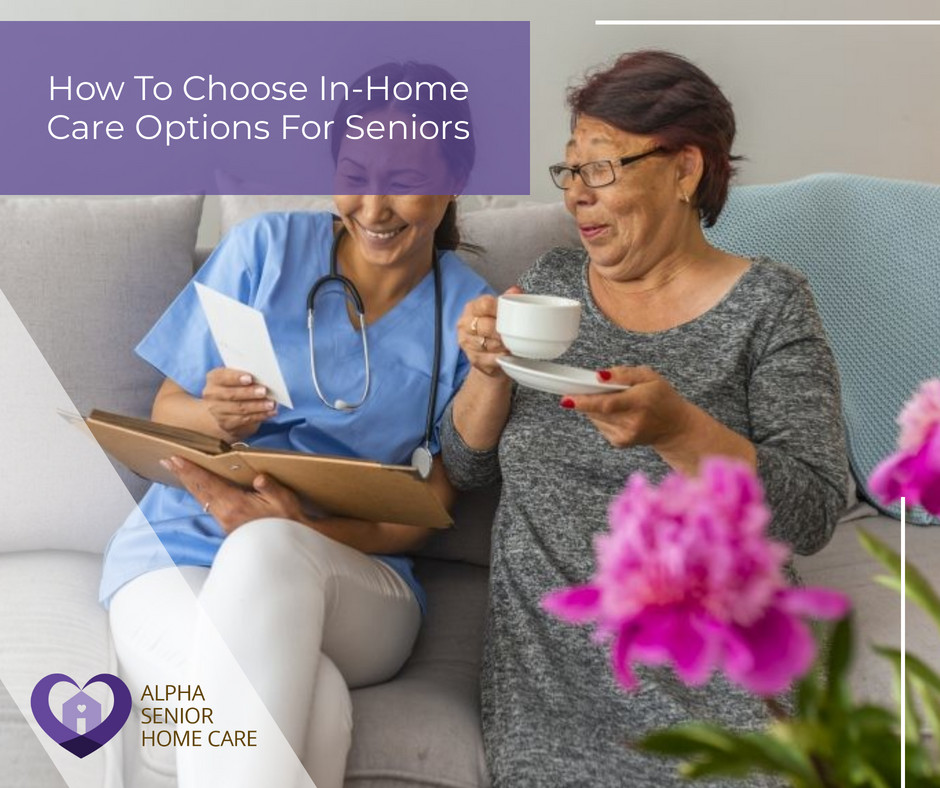 Many senior citizens prefer the option of in-home care because it allows them to stay home where they are most comfortable. It can be easy to feel overwhelmed when it comes to selecting the type of in-home care needed for your loved one. We are here, not only to provide physical and emotional support for them; but for you as well. In this article we are breaking down in-home care options for seniors to assist you in choosing the ideal fit for your family member. 
Specialized In-Home Care Options For Seniors
At Alpha Senior Home Care you can receive a custom care plan uniquely created for the specific individual. Each plan is personalized and comprehensive to ensure the utmost support for a thriving daily routine. We are extremely detail-oriented and keep their future needs in mind as well, we'll work with you to make sure they continue receiving the care they need.
We take the time to learn the different types of various conditions and gain knowledge on the best care practices to suit those in need. Specialized home care was created to assist seniors living with specific health conditions. Specialized in-home care can help those diagnosed with diseases such as Parkinson's Disease, Alzheimer's, dementia, or conditions that require home transitional care. 
Companion Care
The most common in-home service currently in Companion Care, having this type of emotional support truly enriches the lives of our clients. This encompasses a variety of basic, essential caregiving tasks that are so much a part of daily needs. Companion care can include housekeeping, running errands, meal preparation, appointment reminders, and games that involve critical thinking skills. Companion care is most ideal for seniors that require daily assistance for routine tasks at home, but do not require advanced help such as personal care.
Personal Care
As previously mentioned, companion care involves help with daily essential tasks; personal care includes companion care services but also goes a step further. Personal care is considered an advanced option, because it accomplishes tasks including personal grooming, dressing, bathing and mobility. This is the ideal senior in-home service for individuals with more advanced needs such as those with chronic conditions like diabetes, COPD, or Parkinson's. 
Respite Care
We know how much you want to be there for your family member or friend, but it can be difficult and of course stressful to balance such with your own daily workload. Respite care greatly helps share the responsibilities of caring for your loved one. It is a temporary in-home care service for senior citizens recovering from an illness or a surgery that needs assistance for daily tasks. This gives you time to focus on your other important obligations and also devote time to self care which reduces the risk of burnout, while simultaneously knowing they are being looked after. If you are the primary caregiver for an aging or disabled family member, respite care is the most ideal option. 
Schedule A Consultation
With our home care on Long Island, seniors can continue to thrive in their natural environment and maintain their sense of independence while receiving the high-quality care they need.
Find out more about our Senior home care services by Contacting Alpha Senior Home Care today at (631) 365-0671 for a free consultation. We proudly offer our in-home care services in Nassau County and Suffolk County, NY.