Best Personal Care Services In Nassau and Suffolk County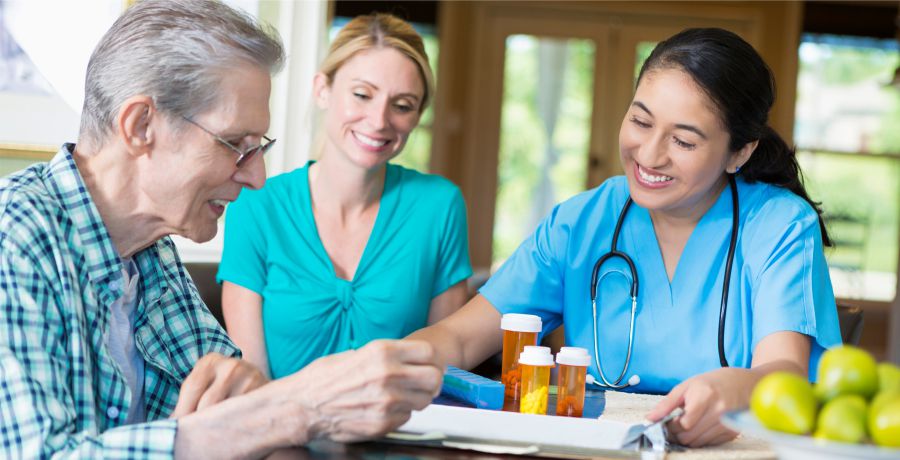 Personal care assistance—or private duty care—is a great alternative to care facilities for older adults. With personal care older adults are able to age in place while living with physical disabilities or a chronic health condition. This is a type of home care in which the caregiver helps their client with personal activities, such as dressing, bathing and mobility.  
At Alpha Senior Home Care we understand the importance of personal care on Long Island for seniors. If your loved one is struggling with everyday tasks but are worried about losing their independence, then find out how Alpha Senior Home Care can help you today!
ASHC proudly provides personal care on Long Island, throughout Nassau and Suffolk County, NY. Residents in both Nassau and Suffolk have recognized our personal care assistance services as the best on Long Island!
What Is Personal Care?
Typically personal care is one of the most common types of in-home care and is meant for people experiencing difficulty with coordination, mobility and strength. It can also be for individuals with physical disabilities or chronic health conditions. Personal caregivers will take care of a series of tasks and activities to provide safety and comfort to their clients. 
Activities of Daily Living also known as ADLs is one of the most important aspects of personal care. ADLs include things like personal grooming, toileting, dressing, bathing, assistance with errands, meal preparation, light housekeeping, medication reminders, and other routine activities. In addition to having the skills and expertise for these tasks, personal caregivers can also take care of tasks like transfer assistance and mobility.
Personal caregivers can offer a helping hand with a number of other tasks, including assistance with errands, meal preparation, light housekeeping, medication reminders, and other routine activities. Our caregivers also provide clients with companion care, which helps them deal with the risk of senior isolation.
Personal Caregiver vs. Companion Caregiver
The difference between personal caregiving and companion caregiving is important to understand when hiring a home caregiver for a loved one. 
Personal Caregivers help with Activities of Daily Living. Their skills and abilities allow them to provide direct physical assistance, while also performing other caregiving duties
Companion Caregivers are unable to assist with ADLs or perform other tasks that involve physical assistance. They may help with errands or light housekeeping but their main purpose is to help provide company to help aging seniors.
Because of this we recommend personal care services if your loved one requires direct physical assistance, has a chronic health condition such as diabetes or dementia.
Get Started with Personal Care Services
With Alpha Senior Home Care you can schedule a free consultation to learn more about our approach and give us a chance to learn more about you and your loved one. With information on your situation we can start developing a personalized care plan and schedule.
Following this consultation, we will match your loved one with a caregiver with the skills and abilities to take care of your loved one's condition. With our personal care services on Long Island, you can count on our in-home caregivers to provide personal care near you!
Ready to get started with in-home personal care? Contact Alpha Senior Home Care at (631) 365-0671.