Providing Companion Care Services On Long Island, NY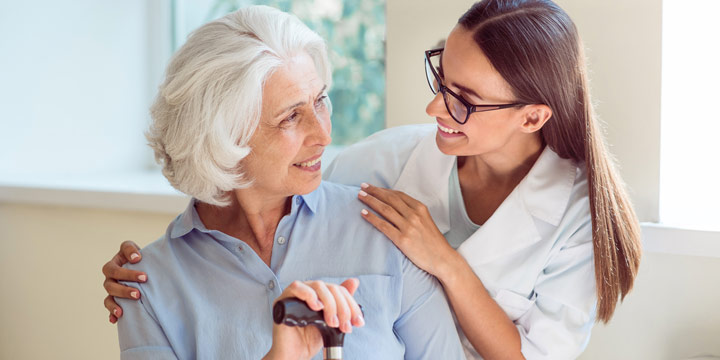 Companion care is a type of home care service for elderly or disabled adults that provides essential assistance for day to day living. With our companion care on Long Island, seniors will be able to live safely and comfortably at home while still getting the help they need. This type of home care involves a variety of basic tasks and activities that seniors find difficult to do on their own. This helps seniors keep their independence while aging.
A Companion Care caregiver will perform errands on behalf of a client, such as shopping or picking up medications. Caregivers may also plan and prepare meals, perform light housekeeping, and medication reminders. In addition, companion care is also designed to improve the quality of life for seniors so caregivers may participate in various hobbies and activities with the client.
This kind of care can be vital for socially isolated seniors. Since social isolation has shown to increase the risk of health complications and mortality companion caregiving is a very valuable service.
Alpha Senior Home Care in Amityville, NY provides high quality companion care services on Long Island, NY. ASHC has over 30+ years providing essential assistance to seniors throughout Nassau and Suffolk County.
Companion Caregiving vs. Personal Caregiving
When choosing companion care services on Long Island, NY for your loved one, you may need to choose between companion care and personal care. Because of this, it's helpful to know the difference between the two services.
It's important to know the difference between companion caregiving and personal caregiving when deciding what is right for your loved one.
With companion care, duties typically include doing laundry, making meals, assisting with errands and providing company. However, this does not include physical assistance with dressing, bathing, or toileting. That's where personal care comes in.
Personal care covers the basic care duties of companion caregiving, while also providing further assistance. This includes dressing, bathing, toileting and non-medical assistance for chronic health conditions, like diabetes or Parkinson's.
Companion Care – Get Started!
When you contact Alpha Senior Home Care, we will schedule a free consultation with you and your loved one to see what your needs are. Based on this we can create a senior companion care plan and schedule that is tailored to your loved one's unique care needs and preferences. Once we've developed your loved one's care plan, we will match them with a companion caregiver and you're all set!
Schedule A Consultation
Ready to get started with senior companion care? Contact Alpha Senior Home Care in Amityville, NY at 631-365-0671.