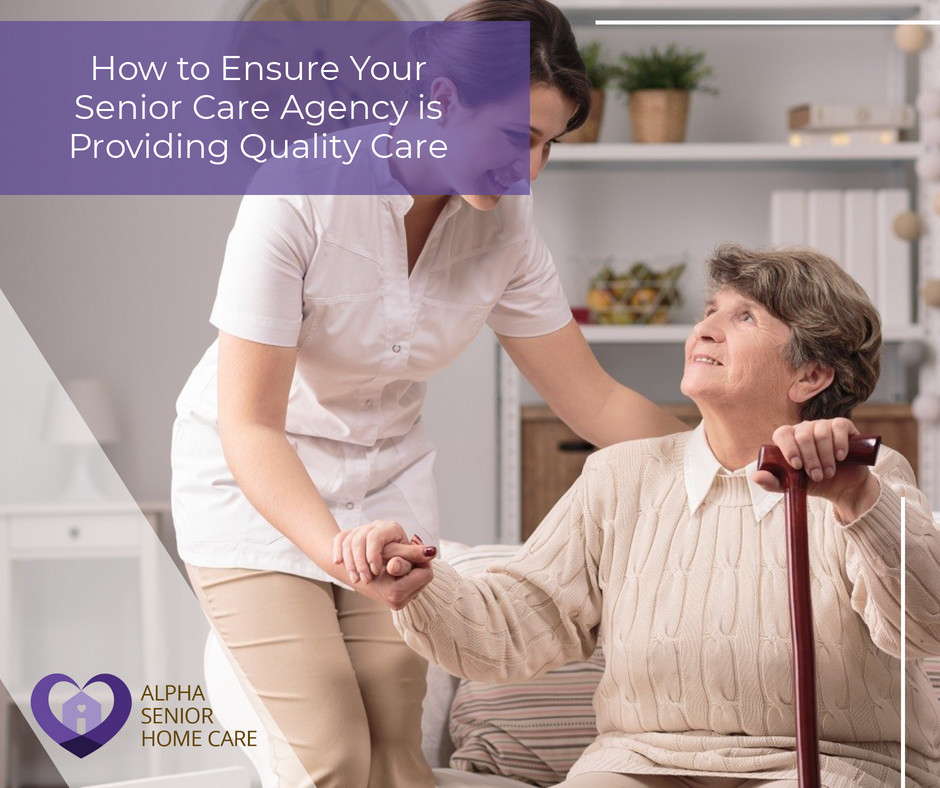 When your loved one needs assistance it is of the utmost importance to ensure they receive the quality care they deserve. Selecting the right choice in senior care provides your family member with a higher quality of life while also providing you with peace of mind when you are not with them. In this article we are sharing helpful tips for verifying the safety of your loved one when seeking senior care. 
Regular Safety Evaluations
Professional senior in-home care providers must be compliant with set regulations including but not limited to first aid, exit routes, hazard communication, and vehicle safety. Additionally, the agency should regularly be inspected for any possible hazards such as tripping hazards. Safety evaluations are typically conducted annually. If an establishment receives messages of concern an evaluation is conducted promptly. These safety inspections are unannounced to gain an authentic experience to the safety of the environment.
Check Credentials and Certifications
Individuals that require care are in a vulnerable state, making it even more important to evaluate credibility and reliability. Laws and requirements are made to better protect senior citizens, including the Nursing Home Reform Act. Each senior care agency and individual caregiver can provide you with their specific certifications and credentials that reflect their professionalism, knowledge, and dedication. Common requirements for caregivers are a CPR certification, Basic Caregiver Certificate, home HealthAide License, completing a state competency exam, hands on training, and passing a background check. Many in-home care providers also make it necessary for caregivers to have a nursing assistant certificate. Knowing what certificates, awards, and credentials your senior care agency has can help you decide which is best for your loved one. 
Check Reviews
While reviews can seem less official than certifications, they are useful in discovering a more first-hand experience of what an in-home care provider is like for residence or family of residence. Reviews can expand on what the staff is like, the environment, and possible opportunities for bettering the lives of residence. Often reviews can bring to light changes that need to be made and the staff can adjust accordingly. 
Covid Prevention
During these unforeseen times, COVID protection initiatives must be taken into account to protect residence and visiting family members. Staff should encourage sick individuals to refrain from visiting or for sick residents maintain quarantine protocols. Staff members and volunteers should be sent home if they show any symptoms. Caregivers can also educate residents, visitors, and volunteers on helpful prevention methods, for instance, reinforcing handwashing with soap and water for a minimum of 20 seconds. Alpha Senior Home Care will require masks as well with signs displayed explaining their policy. The last key element in COVID Prevention is making sure supplies are readily available, this includes access to sinks, tissue, and hand sanitizer. 
Senior Care is more than assisting seniors in doing daily tasks, it is providing people with support that instills a feeling of support. The combination of COVID prevention measurements, safety regulations, reviews, and certifications can assist you and your family members in feeling safe as well as comfortable. 
To learn more about picking the best Senior Care Agency on Long Island, contact Alpha Senior Home Care contact us at (631) 365-0671.
Resources:
https://www.aarp.org/caregiving/home-care/info-2019/safety-tips.html
https://www.cdc.gov/coronavirus/2019-ncov/community/retirement/considerations.html#:~:text=Educate%20residents%2C%20workers%2C%20volunteers%2C,confirmed%20or%20suspected%20COVID%2D19.