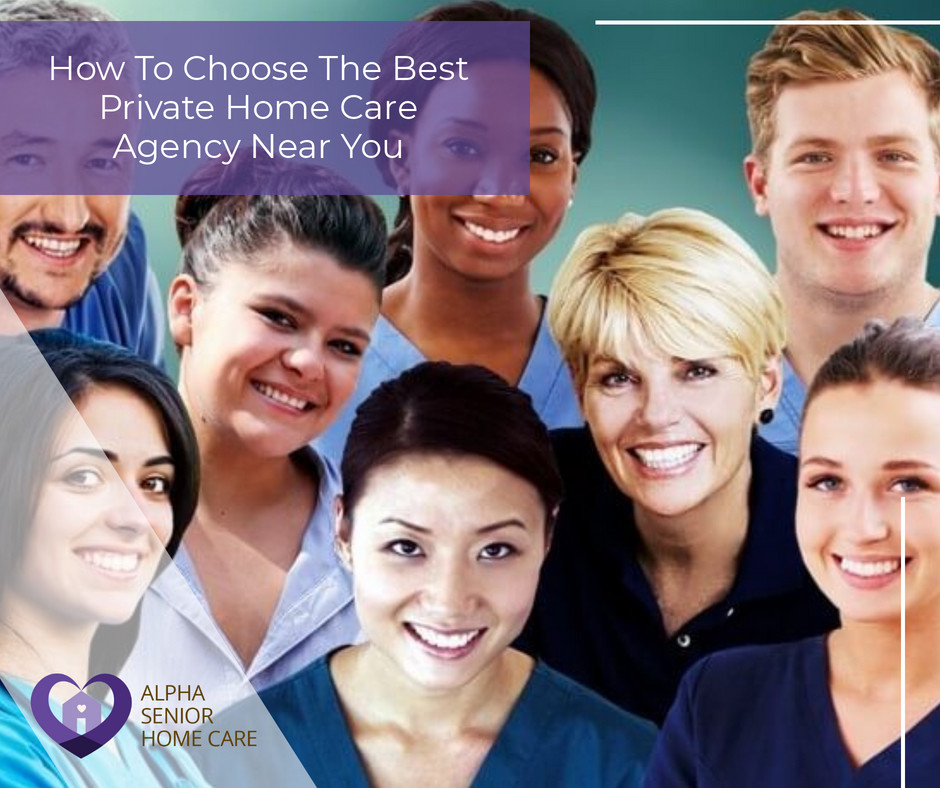 As we grow throughout life our wants and needs modify in time. One of the toughest decisions can be deciding the best care provider options for your loved ones in need. The process can be overwhelming to seniors as well as their family, there is a lot to consider but in this article we will be breaking down the core elements to keep in mind when selecting the best private home care agency near you for your specific situation.
The Size of the Staff
Many loved ones would prefer to take care of their family members solely, but cannot due to their work schedules or other circumstances. They must instill their trust in trained professionals who can look after relatives as if they were their own. It can bring peace of mind to these individuals to know not only is one caretaker available, but an entire dedicated staff. There are a variety of senior care living facilities to choose from, some can create a more intimate environment with a smaller staff, while others are larger to accommodate fuller groups. When choosing a private home care agency, it is important to ask yourself what the individual would prefer in terms of size, do they enjoy being around more people or prefer a smaller, close group of people? Once that has been decided you can move onto the next step, researching the private home care facility's credentials.
The Credentials of the Private Home Care Agency
Your loved one doesn't need to settle in terms of care. They deserve the best private home care to meet their needs while making them feel comfortable. Home care facilities should state their licenses, certifications, and years of experience on their website. For example, Alpha Senior Home Care has earned a reputation as a leading home care provider and private home care agency on Long Island, New York with over 20 years of experience. When deciding what home care agency is best for your family member, you can also consider any awards achieved by the facility, this can reflect their dependability and dedication to providing you with the best services.
The Services
Most services offered cover basic essential needs of the individual. Some home care agencies go above and beyond, offering extended services to enrich the lives of their residents. Services offered can include personal grooming which ensures they are hygienically taken care of, companionship care where clients can truly feel heard and cared for, meal preparation, pivotal medication reminders, light housekeeping, transportation, and more. Each person is unique and their wants along with needs should always be considered when creating a custom care plan for every client. The best home care provider will work closely with you each step of the way and remain in close contact to keep you up to date on your loved one's evolving needs; this includes anything from Alzheimer's care, dementia care, and hospital to home transitional care. Services are perhaps the most important element to consider because it shapes the daily lives of the client, helping them maintain a sense of independence crucial to their overall happiness.
Availability
Home care professionals recognize that in order to provide the best care for clients, they need to recognize the unique differences of every individual. The amount of assistance needed depends on each client, so an important aspect to consider is the availability that is ideal for your loved one. There are seniors with needs that are more independent or seniors living with health conditions that require more around the clock care. There are a variety of providers that offer services both in and out of a client's home, making it much easier to find the right match for your loved ones preferences. Many providers offer flexible availability to better fit the changing needs of clients, commonly care providers operate in increments of 4, 8 and 12 hours per day, or live-in services.
Reviews
The final thing to consider is perhaps the strongest tool to navigate the good from less ideal, and that is reviews provided by current clients and previous. Honest reviews can be very helpful to get a sense of what clients have experienced. Keep in mind reviews are also great sources for the care providers because gaining an insight into even negative feedback can help them improve and make changes to enhance the quality of care for seniors. Positive reviews can provide you with further confidence in your choice and of course, negative reviews can help prevent selecting a less ideal choice.
To learn more about picking the best Private Home Care Agency on Long Island, contact Alpha Senior Home Care contact us at (631) 365-0671