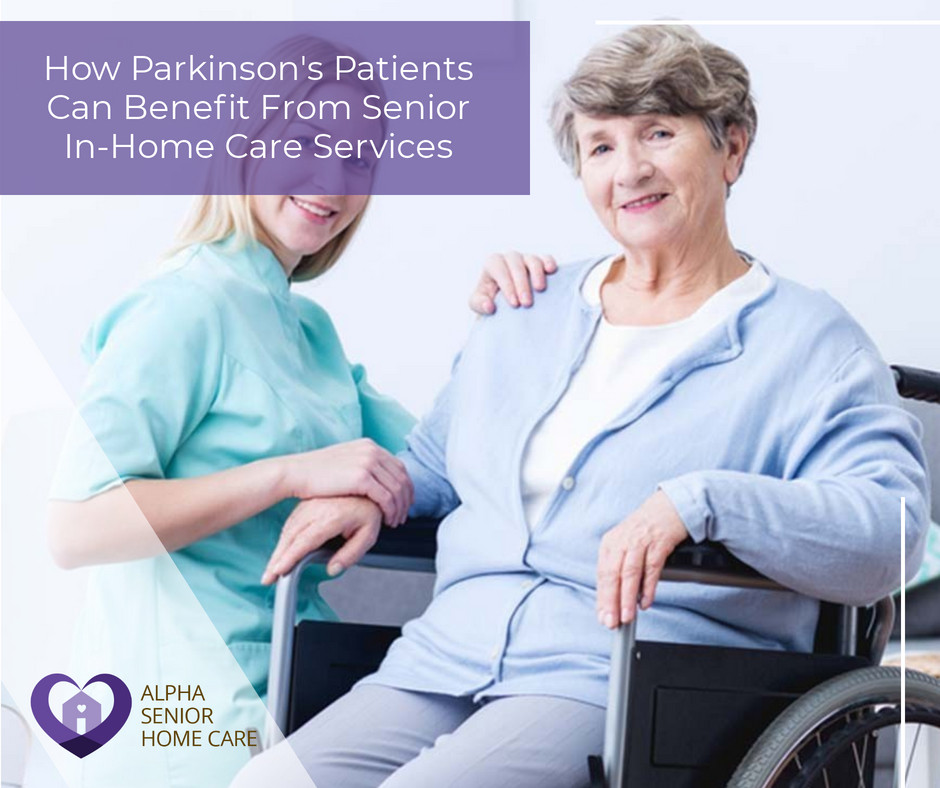 Nearly one million people in the U.S. are living with Parkinson's disease, according to the Parkinson's Foundation. Nothing is more difficult than watching someone you love suffer with a debilitating illness, especially if you are not able to be with them 24/7 to provide them with the assistance they need. Parkinson's is a progressive condition, which means your loved one's needs will change as the disease advances. What can give you the utmost peace of mind is knowing your friend or family member is being taken care of by knowledgeable, caring individuals who are devoted to providing patients with the best Senior in-home care services possible. 
Senior In-home care services are conducted by professional caregivers who are dedicated and educated on various illnesses, including Parkinson's Disease. They work diligently, utilizing techniques and strategies to manage motor mobility as well as cognitive/behavioral symptoms. They can provide your loved one with around the clock care, ensuring their safety and improving their overall quality of life. In this blog we will expand on the in-home services specifically for patients diagnosed with Parkinson's Disease.
Personal Care and Home Safety
For individuals living with Parkinson's it can be difficult to execute certain common duties. We assist our clients with daily tasks such as getting dressed and personal care. Our patients are treated with the highest respect and we make sure to always consider their needs while providing guidance. This includes mobility assistance for individuals struggling with tremors or muscular stiffness. Caregivers are able to notice changes in posture and facial expression and provide comfortable adjustments to maintain coordination and balance. We additionally organize medication timing and reminders. 
Companionship
One element that truly enriches the lives of patients is being around others who understand their experience. We are motivated by not just providing professional care, but creating a comfortable, enjoyable environment for all. This disease can be physically demanding as well as emotionally draining, that is why we are always available to provide our patients with emotional support. We organize group activities that create lasting friendships between individuals diagnosed with Parkinson's Disease. As caregivers we have a passion for connecting with our patients, they truly become members of our family.
Transportation
Driving can be limited for patients depending on the progression of the disease. This means a crucial in-home service is running errands on behalf of the individual or transporting them. This also includes driving patients to important appointments, the grocery store, or other places they request such as a family event. By having reliable transportation provided, patients can maintain a sense of independence. 
Daily Exercise and Nutrition 
Exercise, meal preparation and nutrition planning are just some of the senior in-home care services that a Parkinson's caregiver handles for your loved one. Some people with Parkinson's disease need extra help with activities of daily living like bathing, dressing, eating and using the bathroom. Our skilled caregivers are sensitive to the slowed pace the neuromuscular disorder presents, and respect privacy and the need for a normal routine. Improve balance and maintain mobility which can improve overall strength. Maintaining a healthy diet has been shown to improve the quality of life for patients with Parkinson's Disease. Caregivers take the time to prepare meal plans specific for the individual and their unique needs. To ensure overall good health for patients living with Parkinson's Disease, experts recommend consuming whole grains, vegetables, fruits, dairy, and protein-rich foods.
Our years of experience and immeasurable passion for helping people makes us a reliable choice for quality senior in-home care services! Take a look at what our clients and families have to say about Alpha Senior Home Care by checking out our testimonials! Remember we are a family with helping hands and caring hearts ready to help your loved one.
Contact us at (631) 365-0671 for any questions you might have or for further information.